Skate your way to wrapping your small gift.
Just download,
print, cut and add a little double stick tape or light glue, and you're ready to go. Plus any ribbon, glitter or other embellishments you may have. A special way to give - and make your gift stand out under the tree!
Two different toppers and extra skirt pieces in case you'd like to layer.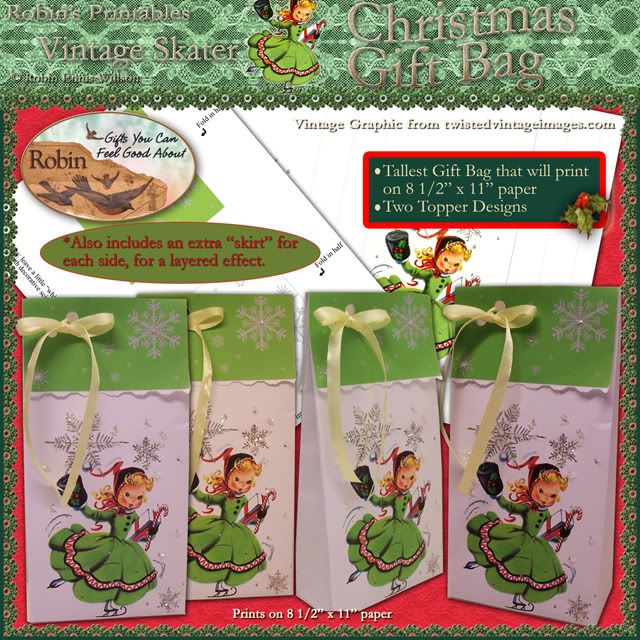 And don't forget the
matching card and envelope
! On the card you get extra pieces to layer her skirt, muff, hand with candy cane and her head. Add glitter, paint, feathers, ribbon - whatever embellishments you have.